Ophicleide
a Word2vec application
What does it do?
Ingest text data from HTTP sources
Create Word2vec models from ingested data
Query models for likely synonym matches
What is Word2vec?
Take text as input and produce word vectors as output
Word vector distances can be used to find similar words
Vectors useful for natural language processing and content analysis
Architecture
Training Models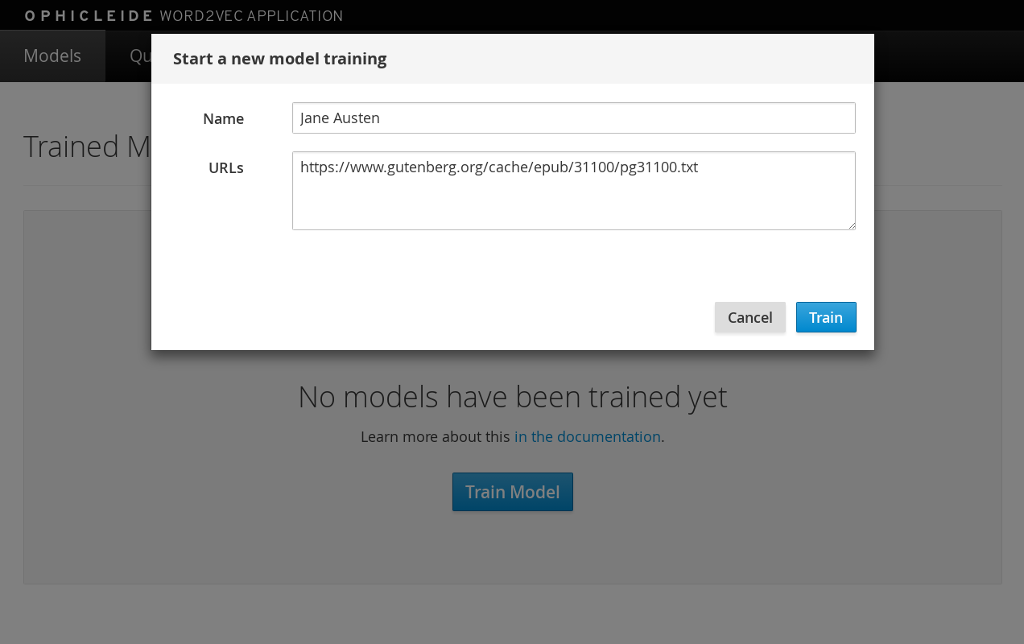 Making Queries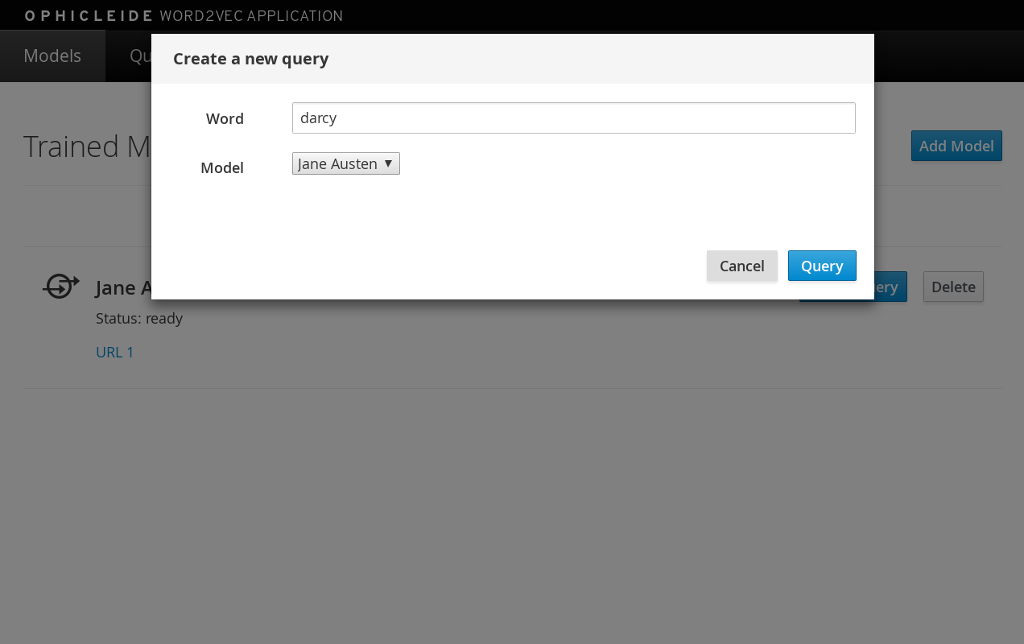 Results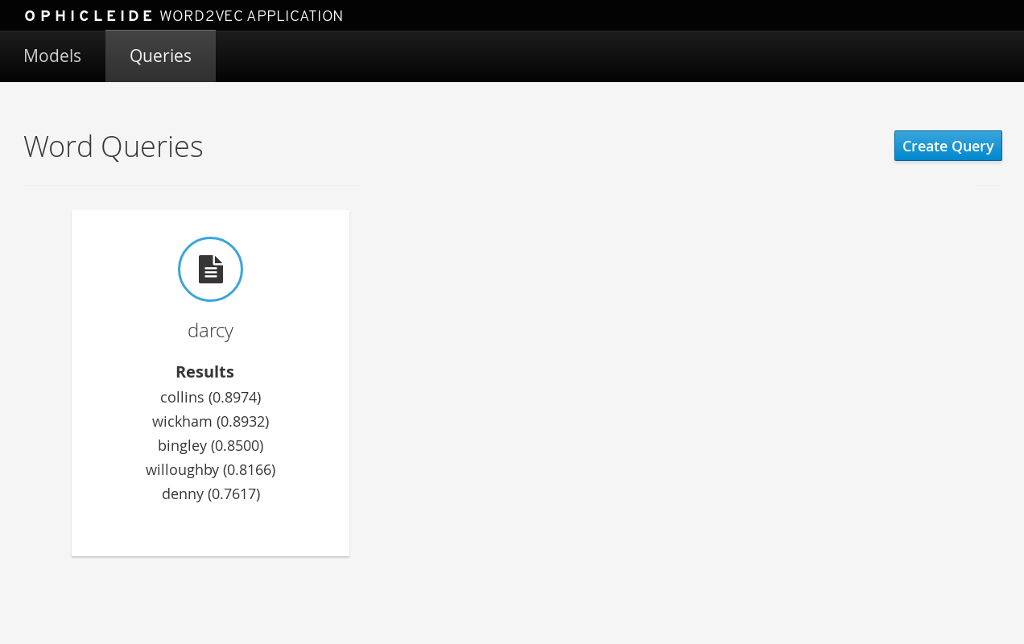 Under the hood
Thanks!
https://ophicleide.github.io
https://github.com/ophicleide